Job Vacancies 2014 at Shell Malaysia

Job Vacancies 2014 at
Shell Malaysia
We are a global group of energy and petrochemicals companies with around 90,000 employees in more than 80 countries and territories. Our innovative approach ensures we are ready to help tackle the challenges of the new energy future.A career with Shell is more than just a day job. It's an opportunity to join a company who tackles real world problems. Joining Shell means getting more out of your working life than you thought possible.
Job Vacancies 2014 at Shell Malaysia
Shell Malaysia invite resourceful, dedicated and dynamic individuals to be part of our team for the following positions.
1. Jurutera (Umum)
2. Jurutera Perancangan
3. Jurutera Mekanikal
4. Jurutera Mekanikal Kapal
5. Jurutera Alam Sekitar
6. Jurutera Awam
Closing date: 20 July-25 August 2014
Please apply through the online system at jobsmalaysia.gov.my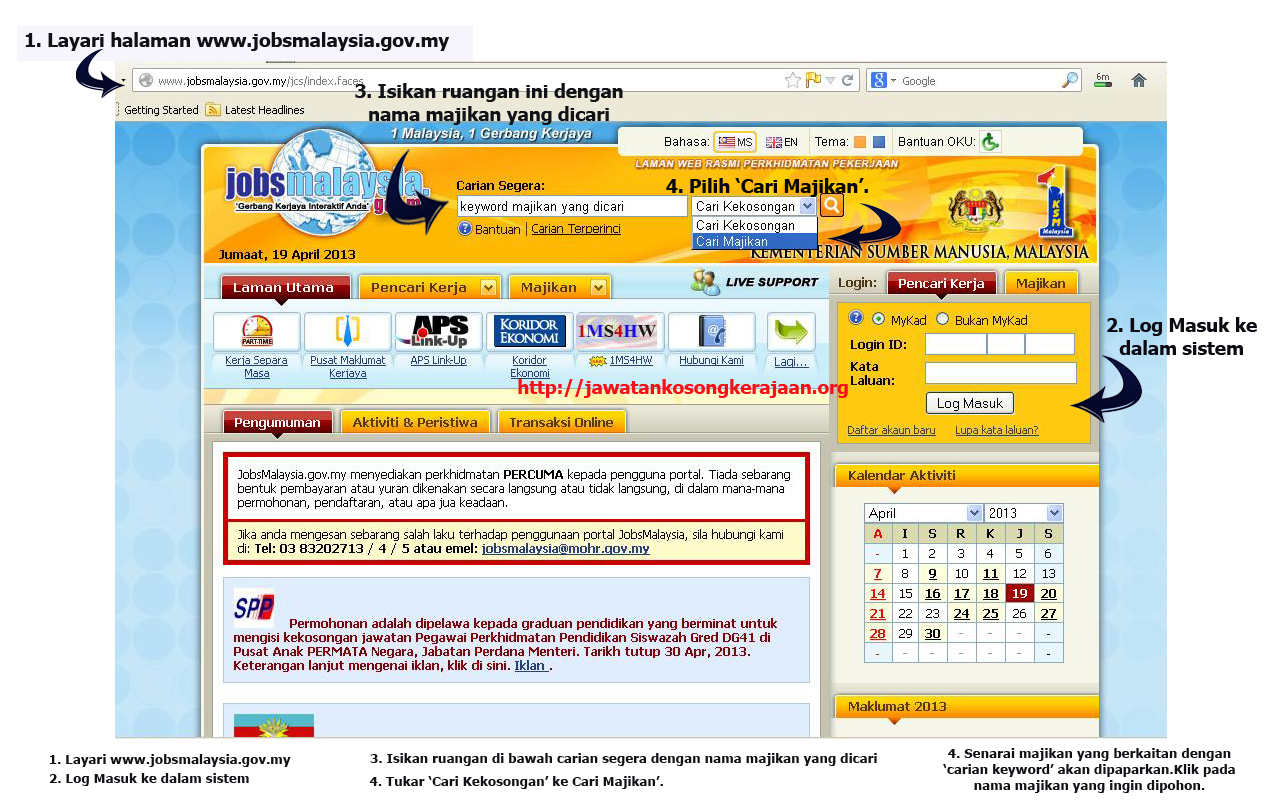 Using 'instant search', and look for 'SHELL PEOPLE SERVICES' keyword on the looking for employers function. Select the result as below:
Majikan: SHELL PEOPLE SERVICES (ASIA) SDN BHD
SHELL PEOPLE SERVICES (ASIA) SDN BHD, MIRI, SARAWAK. SEKTOR: AKTIVITI PENGEKSTRAKAN PETROLEUM DAN GAS YANG DIBEKALKAN ATAS DASAR KONTRAK ATAU YURAN
Like /Follow us for more updates - https://www.facebook.com/InfoJawatanKerajaan
Job Vacancies 2014 at Shell Malaysia
Incoming search terms:
job vacancy 2014
job Malaysia 2014
shell career
shell vacancy 2014
jawatan kosong shell 2014
shell malaysia vacancy 2014
shell vacancy 2014 malaysia
job vacancy malaysia 2014
shell malaysia career
shell malaysia
Job Vacancies 2014 at Majlis Daerah Raub Job Vacancies 2014 at Lembaga Pertubuhan Peladang (LPP)