Job Vacancies 2017 at IJM Corporation Berhad

Job Vacancies 2017 at IJM Corporation Berhad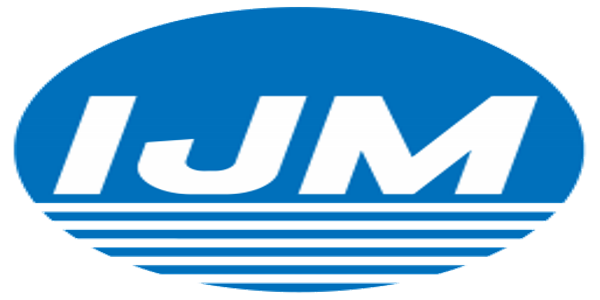 IJM Corporation Berhad is an internationally competitive Malaysian conglomerate with businesses in construction, properties, industries, plantations and infrastructure. Since its inception, IJM has been steadfast in its drive to excel in its commitment to deliver quality products and services. This has earned IJM tremendous recognition and impeccable reputation both locally and abroad.
Job Vacancies 2017 at IJM Corporation Berhad
At IJM, we value our people as our greatest asset. If you are proactive, passionate about your work and achievement-oriented, come join our team of professionals at IJM.
1. Administration Executive
2. Receptionist cum Office Administrator
3. Admin Clerk
4. Environmental Officer
5. Site Engineer
6. Quantity Surveyor
7. Site Safety Supervisor
8. Safety & Health Officer
9. Sales Engineer / Executive
10.Network & Infrastructure Engineer
11.Senior Executive, Accounts
12.Senior Executive, Tax
For more information on these vacancies and how to apply, please click here.
Advertising Job Vacancies. Closing date:2-11 Feb 2018
Temuduga Terbuka: Jurutol (16 Jan 2018)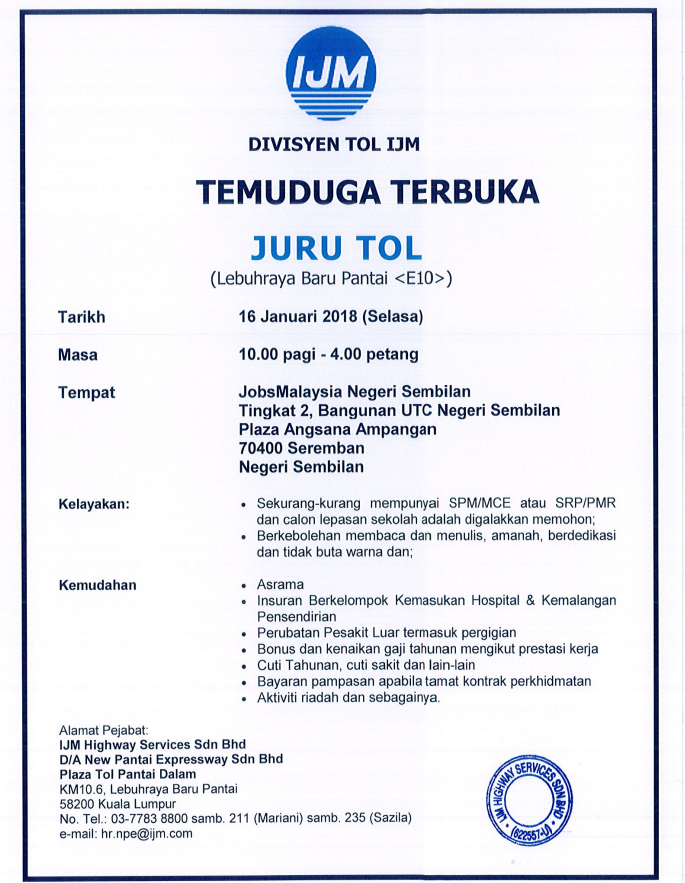 Like /Follow us for more updates – https://www.facebook.com/InfoJawatanKerajaan
Job Vacancies 2017 at IJM Corporation Berhad