Job Vacancies at Senai Airport

Job Vacancies 2017 at Senai Airport
Senai International Airport, formerly known as Sultan Ismail International Airport (Malay:Lapangan Terbang Antarabangsa Senai) is an airport located in the town of Senai, Kulai District, Johor,Malaysia. The airport is located near Johor Bahru, approximately 32 km north-west of the city centre.
Job Vacancies 2017 at Senai Airport
Senai Airport invite resourceful, dedicated and dynamic individuals to be part of our team for the following positions.
1. Manager – Corporate Service
2. Executive – Safety, Health & environment
3. Technical Assistant (Civil)
Closing date: 1 Aug 2017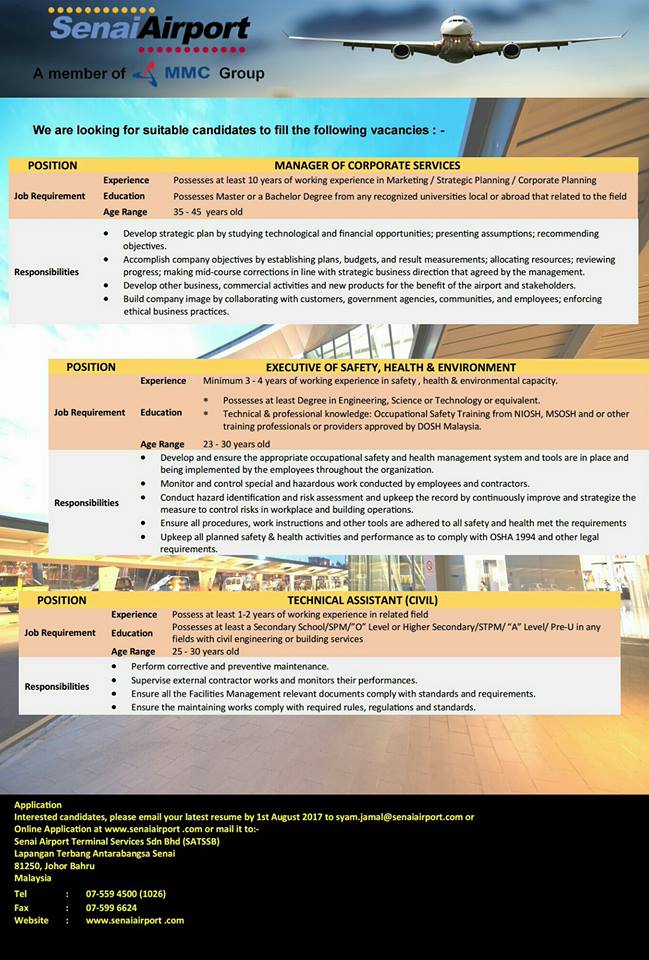 Like /Follow us for more updates – https://www.facebook.com/InfoJawatanKerajaan
Job Vacancies 2017 at Senai Airport